Bargo, Pheasants Nest & Yanderra
The gateway to spectacular scenery and top picnic spots
Full of native scenery and wildlife, Bargo carries a rich Indigenous history. The town's name was coined during the 1800s after botanist George Caley's Aboriginal guide Mowatiin, who referred to the area as meaning 'place of cliffs' or 'thick shrubs'. It was in both the Bargo and Yanderra areas that the white settlers first recorded sightings of the Koala, Lyrebird and Wombat. Ex-convict John Wilson noted three animals in his diary describing the lyrebird as a pheasant, hence the name "Pheasants Nest".

Bargo is located only a short drive to the Nepean and Avon Dams, offering beautiful views and picnic areas. For a bite to eat be sure to check out Hotel Bargo and if travelling in a crowd retire to the luxury boutique style accommodation at Kalinya Estate.
Population Bargo, Pheasants Nest, Yanderra (as at Census 2021): 6,024
Bargo - Two Hundred Years in the Making
You can learn all about the history of Bargo with the 2022 publication 'Bargo – Two Hundred Years in the Making' commemorating the bicentenary of the first land grants in Bargo. It's a project by the people of Bargo about Bargo, past and present.
The book is written by local Marjo Hallowell, affectionately known as 'Marjo from Bargo', a community stalwart who volunteers on many community-led organisations, raises money for research and is an all-round great asset to Wollondilly.
Retail cost is $49.00. You can pick up a copy from
The Wollondilly Heritage Centre,
Hotel Bargo
and the Picton & District Historical and Family History Society or order online via
marjofrombargo@gmail.com
.
Bargo, Pheasants Nest & Yanderra
All Categories
Picton
Tahmoor
Thirlmere
Warragamba & Silverdale
Razorback, Cawdor & Camden Park
Bargo, Pheasants Nest & Yanderra
Buxton
Appin
Menangle
Belimbla Park, The Oaks, Oakdale, Nattai, Burragorang & Yerranderie
Wilton
Douglas Park
All Categories
Picton
Tahmoor
Thirlmere
Warragamba & Silverdale
Razorback, Cawdor & Camden Park
Bargo, Pheasants Nest & Yanderra
Buxton
Appin
Menangle
Belimbla Park, The Oaks, Oakdale, Nattai, Burragorang & Yerranderie
Wilton
Douglas Park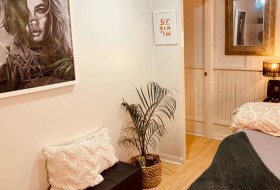 Alicias in Spa Therapies
Shop 2 / 209 Great Southern Road Bargo
Read more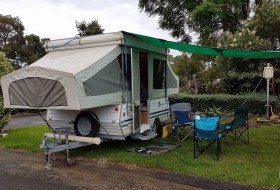 Avon Caravan Village
79 Avon Dam Road Bargo
Read more
Bargo Hot Bread Bakery
Shop 1, 84 - 86 Railside Avenue Bargo
Read more
Bargo Martial Arts and Fitness Gym Centre
213 Great Southern Road Bargo
Read more
Bargo Motor Inn
3568 Remembrance Drive Bargo
Read more
Bargo Newsagency
45 / 2 Railside Avenue Bargo
Read more
Bargo River State Conservation Area
Bargo River State Conservation Area Bargo
Read more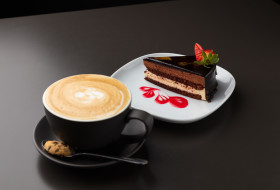 Bargo Sports Club
3580 Remembrance Drive Bargo
Read more
Bargo Sportsground
96 Radnor Road Bargo
Read more
Castles in the Air
100 Arina Road Pheasants Nest
Read more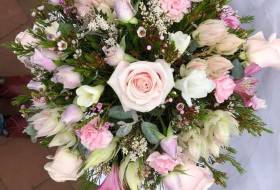 Chellowdeen Florist
3210 Remembrance Driveway Bargo
Read more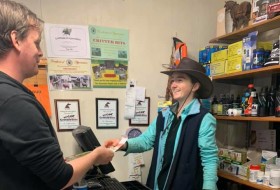 Critter Bits
1/223 Great Southern Road Bargo
Read more
Golden Palace Chinese
76 Railside Avenue Bargo
Read more
Hairbomb Bargo
66 Railside Ave Bargo
Read more
Hotel Bargo
225 Great Southern Road Bargo
Read more
JJ Performance Smash Repairs
3564 Remembrance Drive Bargo
Read more
Jonima Flowers
10 Carlisle Street Yanderra
Read more
Kalinya Estate
60 Great Southern Road Bargo
Read more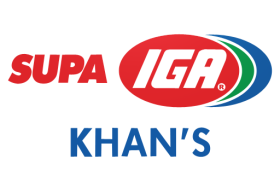 Khan's IGA Supermarkets Bargo
90 Railside Avenue Bargo
Read more
KS Creative Co
Read more
Merlin's Quality Meats
2 / 1 Noongah Street Bargo
Read more
PharmaSave
70 Railside Avenue Bargo
Read more
Tahmoor Garden Centre
3070 Remembrance Drive Bargo
Read more
The Local Italian
Shop 2, 116-118 Railside Avenue Bargo
Read more
The Rose Garden Bakery
Hambridge Road Bargo
Read more