Belimbla Park, The Oaks, Oakdale, Nattai, Burragorang & Yerranderie
Blissfully peaceful, historic and a perfect trip for nature enthusiasts
With blissful surrounds, Belimbla Park, The Oaks, Oakdale, Nattai, Burragorang and Yerranderie are gorgeous areas to take in the scenery and set some time aside to relax.

The Oaks offers a great little cluster of shops and is the perfect place to stretch out amongst the peaceful backdrop over a cup of your favourite coffee. The Oaks features many churches and historical stops such as St Matthew's, St Luke's Anglican and St Aloysius. The Wollondilly Heritage Centre and Museum is perfect for visitors whether you're a history buff or simply captivated by the charm of the local area.
Nattai is home to the Nattai National Park, a beautiful retreat and protected area famous for its flora and fauna, and home to a number of Australian native animals. There are a number of hiking tracks to explore and take in the spectacular sights. Close by is the Burragorang Valley which makes up a large portion of the World Heritage Listed Blue Mountains National Park. The Burragorang Lookout offers stunning views over Nattai National Park, the Blue Mountains and Kanangra-Boyd National Park. Best enjoyed over a picnic!

Yerranderie, lost and forgotten, in the Lower Blue Mountains is surrounded by wilderness. It is a nature lover's and bushwalker's mecca. The Yerranderie Silver Mine Village, also known as Yerranderie Private Town, is one of the most authentically preserved ghost towns in NSW. The village can be accessed via the 4 wheel-drive Oberon Colong historic route through unsealed trails and wilderness of the Blue Mountains National Park. Visitors can camp among the kangaroos and explore the heritage of days gone by in the unique village. The whole family will love it.
Population Belimbla, The Oaks, Glenmore (as at Census 2021): 3,505
Population Oakdale & Nattai (as at Census 2021): 2,113
Belimbla Park, The Oaks, Oakdale, Nattai, Burragorang & Yerranderie
All Categories
Picton
Tahmoor
Thirlmere
Warragamba & Silverdale
Razorback, Cawdor & Camden Park
Bargo, Pheasants Nest & Yanderra
Buxton
Appin
Menangle
Belimbla Park, The Oaks, Oakdale, Nattai, Burragorang & Yerranderie
Wilton
Douglas Park
All Categories
Picton
Tahmoor
Thirlmere
Warragamba & Silverdale
Razorback, Cawdor & Camden Park
Bargo, Pheasants Nest & Yanderra
Buxton
Appin
Menangle
Belimbla Park, The Oaks, Oakdale, Nattai, Burragorang & Yerranderie
Wilton
Douglas Park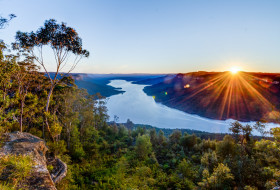 Burragorang Lookout
Burragorang Road Nattai
Read more
Caffe 104
405 Werombi Road Brownlow Hill
Read more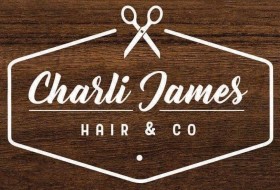 Charli James Hair & Co
2 / 73 John Street The Oaks
Read more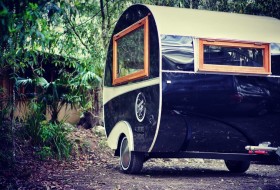 Conscious Coffee
67 Merlin Street The Oaks
Read more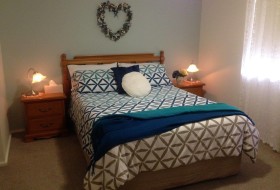 Cumnock Cottage
5 Eastview Drive Orangeville
Read more
Dome Cellars
1190 Burragorang Road Oakdale
Read more
Downes Wholesale Nursery
111 Stanhope Road Theresa Park
Read more
Drone Services Aust
The Oaks
Read more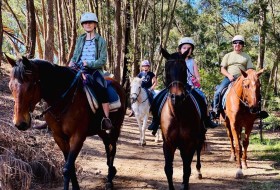 Endeavour Park Equestrian Centre
1435 Barkers Lodge Road Oakdale
Read more
Hills and Hollows Horse Riding School
330 Montpelier Drive The Oaks
Read more
Leanne's Little Cakery
Frank Street The Oaks
Read more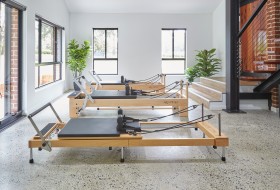 My Body Temple Pilates Studio
1665 Burragorang Road Oakdale
Read more
Natalie Cilia Floristry
Oakdale
Read more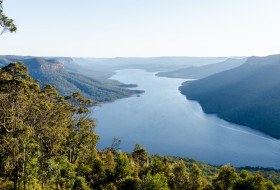 Nattai National Park
Nattai National Park Wattle Ridge
Read more
Oakdale Workers Club
1605 Burragorang Road Oakdale
Read more
Romantic Flower Farm Guest House
Oakdale Oakdale
Read more
Royal Char Grill Chicken
77 John Street The Oaks
Read more
Silky Oaks
Oakdale
Read more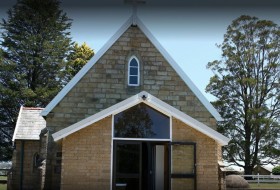 St Aloysius Church at the Oaks
5-15 Merlin Street The Oaks
Read more
St Lukes Anglican Church
2 / 6 Russell Street The Oaks
Read more
St Matthews Anglican Church
110 Old Oaks Road The Oaks
Read more
The Oaks Barber
1/79 John Street The Oaks
Read more
The Oaks Butchery
75 John Street The Oaks
Read more
The Oaks Garden Chinese Restaurant
83 John Street The Oaks
Read more
The Oaks Hotel
36 John Street The Oaks
Read more
The Oaks News & Gifts
47 John Street The Oaks
Read more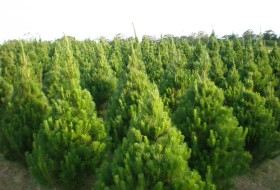 Top Forty Orchard
1755 Burragorang Road Oakdale
Read more
Vinnies The Oaks
3/5 Glendiver Road The Oaks
Read more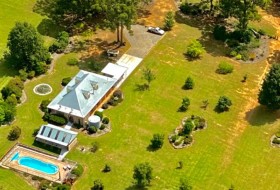 Werri Berri Estate
Oakdale Oakdale
Read more
Wild Automotive Care
Shop 5, 1190 Burragorrang Road The Oaks
Read more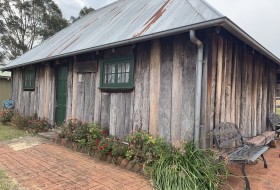 Wollondilly Heritage Centre & Museum
43 Edward Street The Oaks
Read more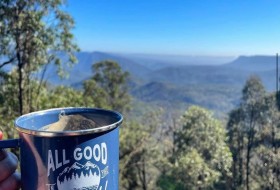 Wollondilly Lookout
Nattai National Park Wattle Ridge
Read more
Woodland Weaves
The Oaks
Read more
Yerranderie
25 Mervyn Street Yerranderie
Read more