Pleasant village nestled in a gorgeous natural setting
Buxton is the perfect location for some quiet time away from the hustle and bustle. Be surrounded by a pleasant village, gorgeous natural settings and some pretty iconic places to visit within Wollondilly.
Buxton was originally named after the town in Derbyshire, England and is a regular destination for the popular steam train rides run by the NSW Rail Museum located in Thirlmere.

The small village is located only a 10-15 minute drive to Thirlmere Lakes National Park and the Bargo State Conservation Area… get your picnic baskets ready!

Population (as at Census 2021): 2,429
All Categories
Picton
Tahmoor
Thirlmere
Warragamba & Silverdale
Razorback, Cawdor & Camden Park
Bargo, Pheasants Nest & Yanderra
Buxton
Appin
Menangle
Belimbla Park, The Oaks, Oakdale, Nattai, Burragorang & Yerranderie
Wilton
Douglas Park
All Categories
Picton
Tahmoor
Thirlmere
Warragamba & Silverdale
Razorback, Cawdor & Camden Park
Bargo, Pheasants Nest & Yanderra
Buxton
Appin
Menangle
Belimbla Park, The Oaks, Oakdale, Nattai, Burragorang & Yerranderie
Wilton
Douglas Park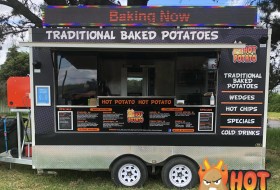 Hot Potato
Buxton
Read more